Who doesn't like a good tofu scramble in the morning with a slice of bread or as a breakfast burrito on the go when that busy work week makes you want to skip breakfast for extra hours of sleep?  This tofu scramble is not like the typical one, it is indian inspired and has all the spices you need to bring an explosion of flavours in each and every bite. 
If you like something savoury and a little spicy instead of something sweet for your breakfast this is the perfect recipe for you. The mix of spices in this tofu scramble will bring you some indian flavours that will for sure give you different breakfast flavours. 
I also like this recipe as a quick and easy lunch with a side of fresh vegetables on a work week since it's an easy and quick recipe to make the day before or in the morning before getting out the door.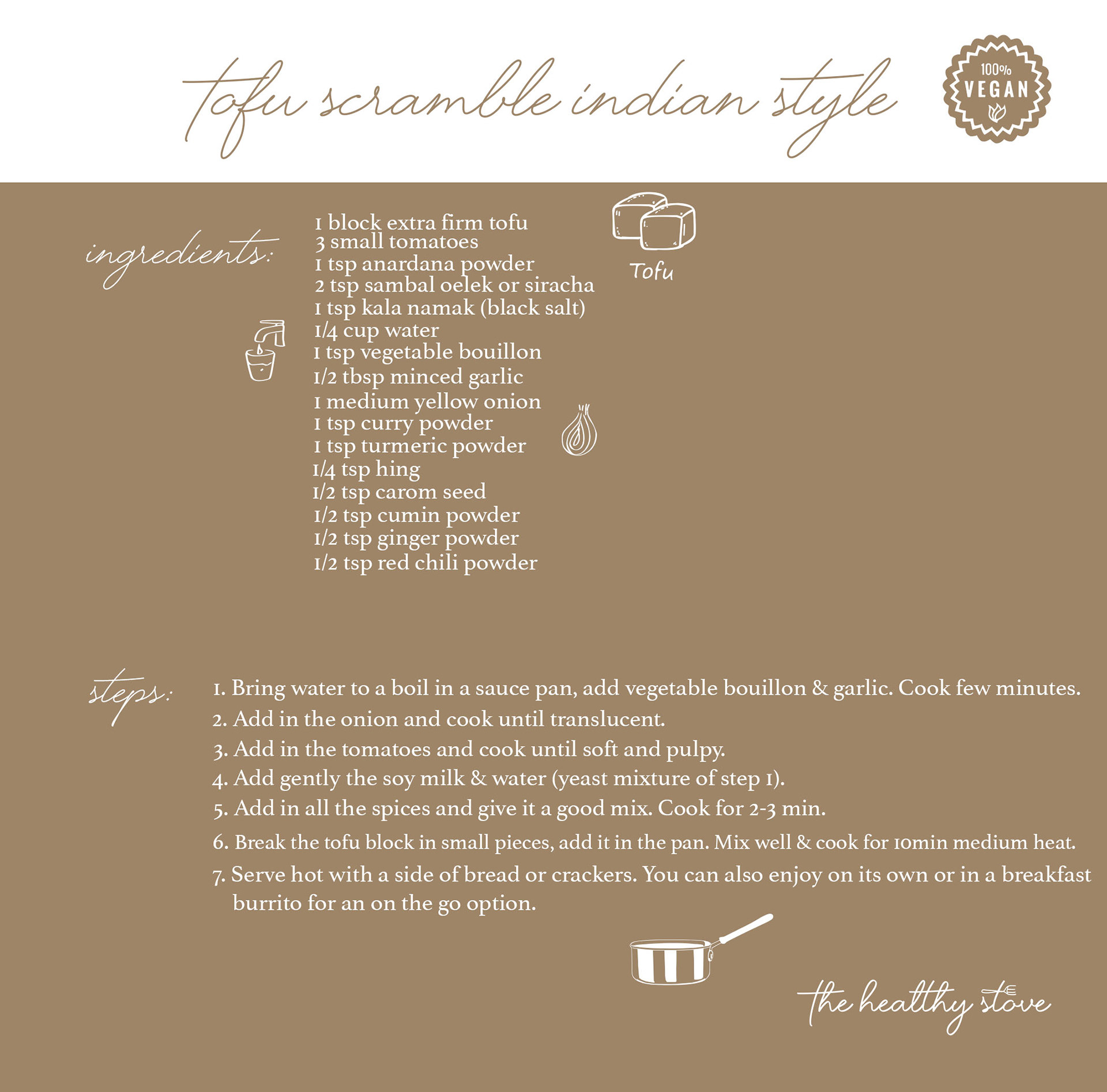 * If you make it I would love to see your work! Just tag me (
@the.healthystove
) on your recreation pictures on instagram and I would be happy to share your work on my stories.