If you ever went to India then you probably know what these little puffy things are. They are served as a snack or as an appetizer and are filled with so many things and when you gulp them up they just burst out of flavour in your mouth. Sounds delicious right? Trust me it is ! In India you can easily get them on the street pretty much everywhere but in Canada well lets say it is nearly impossible to find these already made for you and ready made packet in the boxes are disgusting and taste nothing like the real thing. So I decided to trust my taste and make Golgappa water from scratch.
And guess what it turned out perfect after a few attempts and even my Indian husband is a fan of it ! So I think it's safe to say that this Golgappa water is deliciously authentic ! 
Si vous êtes déjà aller en Inde, vous savez probablement ce que c'est petites choses gonflé sont. Ils sont servie comme entré ou collation et sont remplie de plein de chose. Quand on les engloutis ils explosent de saveur dans notre bouche. Ça sonne délicieux non? Crois-moi, ce l'est! En Inde, on peut facilement les acheter dans la rue et à peu près partout mais au Canada, c'est presque impossible de les trouver déjá fait pour vous. les sachets déjà près dans les boites ici sont mauvais et n'ont pas du tout le même goût que la vraie version. Donc, j'ai décider de faire confiance à mes papilles et de faire l'eau de Golgappa à partir de zéro.  
Et vous savez quoi ? Après quelques essaient la recette c'est avérée être un succès! Même mon mari Indien est rendue un fan ! Donc je crois qu'il est possible de dire que cette eau pour Golgappa est délicieusement authentique !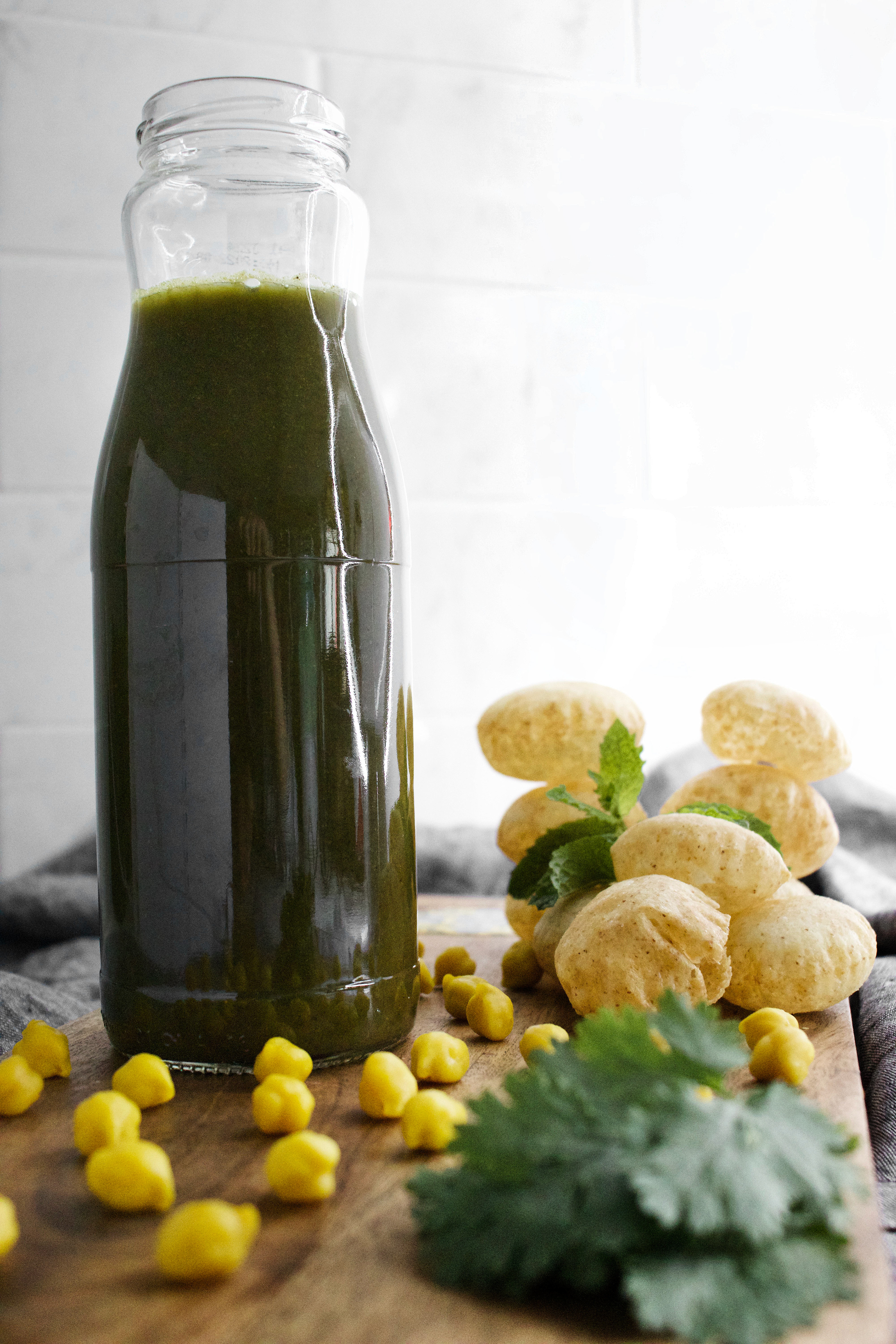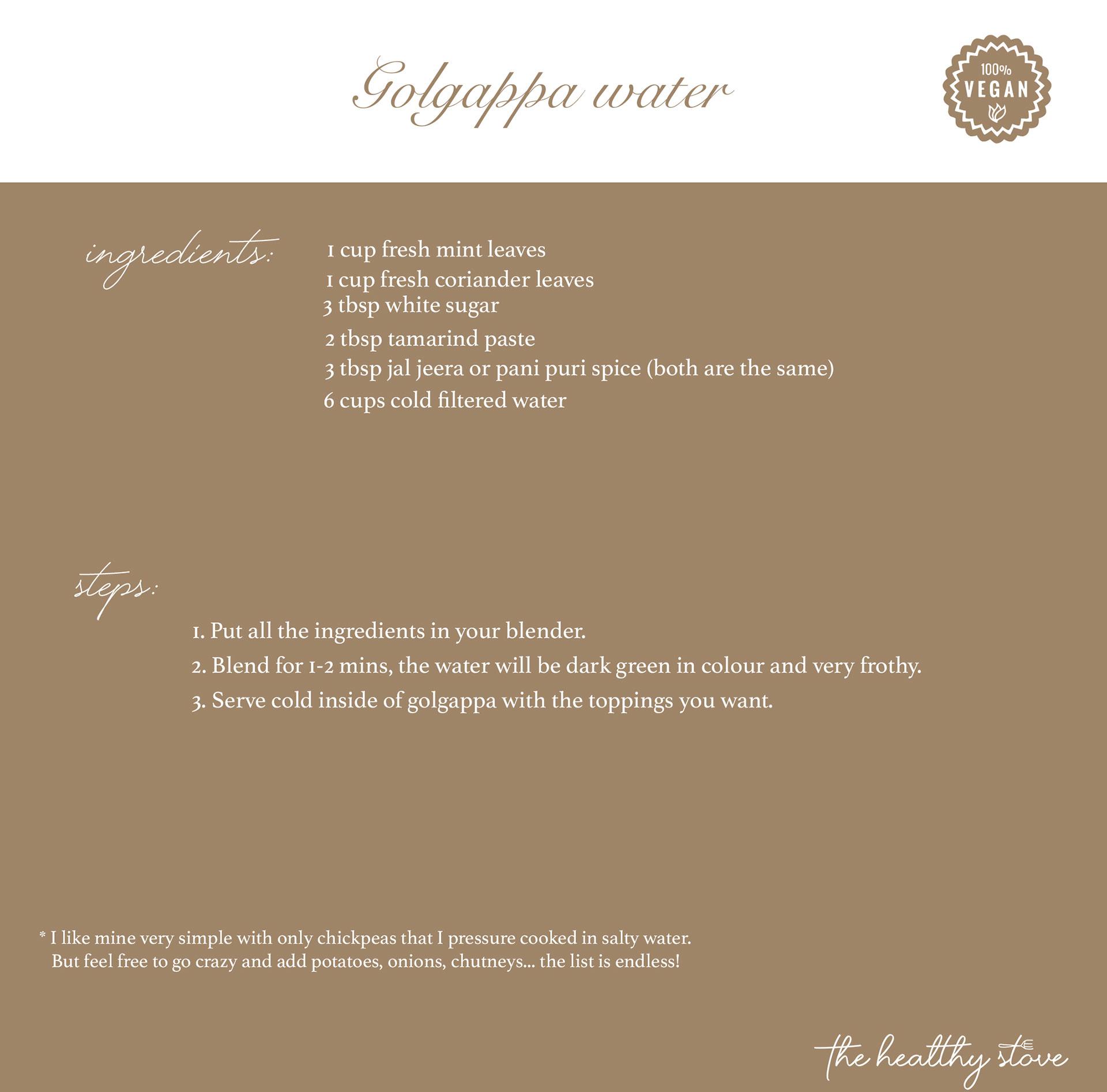 * If you make it I would love to see your work! Just tag me (
@the.healthystove
) on your recreation pictures on instagram and I would be happy to share your work on my stories.