It's the last day to sit down a little (if you can) and take some time to relax with your loved ones around some nice food. There's definitely something relaxing about sharing homemade dinner with your loved ones. Taking time to sit, eat good food and talk about life with the people you love and care about is just the perfect way to unwind after a long and busy week of work isn't it? 

One of my favourite thing to cook on Sunday night to keep it simple, quick but still packed with flavours is ...PASTA! Aren't pasta just the best meal when you want to just relax but have an amazing and flavourful dinner? Up to me pasta dishes are just the best when I want something quick but delicious and restaurant like. Pair it with a glass of vegan white wine and ta-dah you have the perfect dinner to relax. This pasta recipe will for sure let you unwind since it is so quick and easy to make that you won't even believe how it can taste so good. Trust me just make it and you'll know what I mean. 

This recipe will take you 15 mins pasta and sauce included in that time. Yes yes 15 mins not one minute more and it's still super creamy and tangy and smooth and oh my goodness you will love it ! Then grab a glass of cold vegan white wine and CHEERS to the last day of the weekend !
C'est la dernière journée pour prendre le temps de s'asseoir un peu (si vous pouvez) et de relaxer avec vos êtres chères autour d'un bon repas. Il y a définitivement quelque chose de relaxant du fait de partager un bon souper fait maison  avec ceux que vous aimez. Prendre le temps de s'asseoir, de manger un bon repas et de parler de la vie avec les gens que vous appréciez est juste la façon parfait de relaxer après une longue semaine de travail et avant de commencer la suivante n'est-ce pas ? 
Un de mes plats préféré à cuisiner le Dimanche soir pour garder le tout simple mais tout de même remplie de saveur  est des...PÂTES! C'est moi ou les pâtes c'est juste le plat parfait quand l'on veut relaxer tout en ayant un souper délicieux et plein de saveur? Selon moi, les plats de pâtes sont parfait quand je veux un souper délicieux, rapide avec un air de restaurant. Puis, si vous y ajouter un verre de vin blanc végétalien froid vous obtenez à coup sûr un souper parfaitement savoureux et relaxant. Cette recette de pâtes va à coup sûr vous permettre de prendre du bon temps en famille et/ou entre ami(e)s puisqu'elle est extrêmement rapide et facile. Vous ne croirez pas que cela puisse goûter si bon et être si rapide. Crois-moi et essaie cette recette! 
Cette recette ne vous prendras que 15 min pâtes et sauce comprise! Oui oui , 15 mins pas une de plus et est super crémeuse et bourrée de saveur. Vous allez adoré soyez-en certain(e)! Prenez-vous un bon verre de blanc froid avec ça et faite un toast à la dernière journée de la fin de semaine!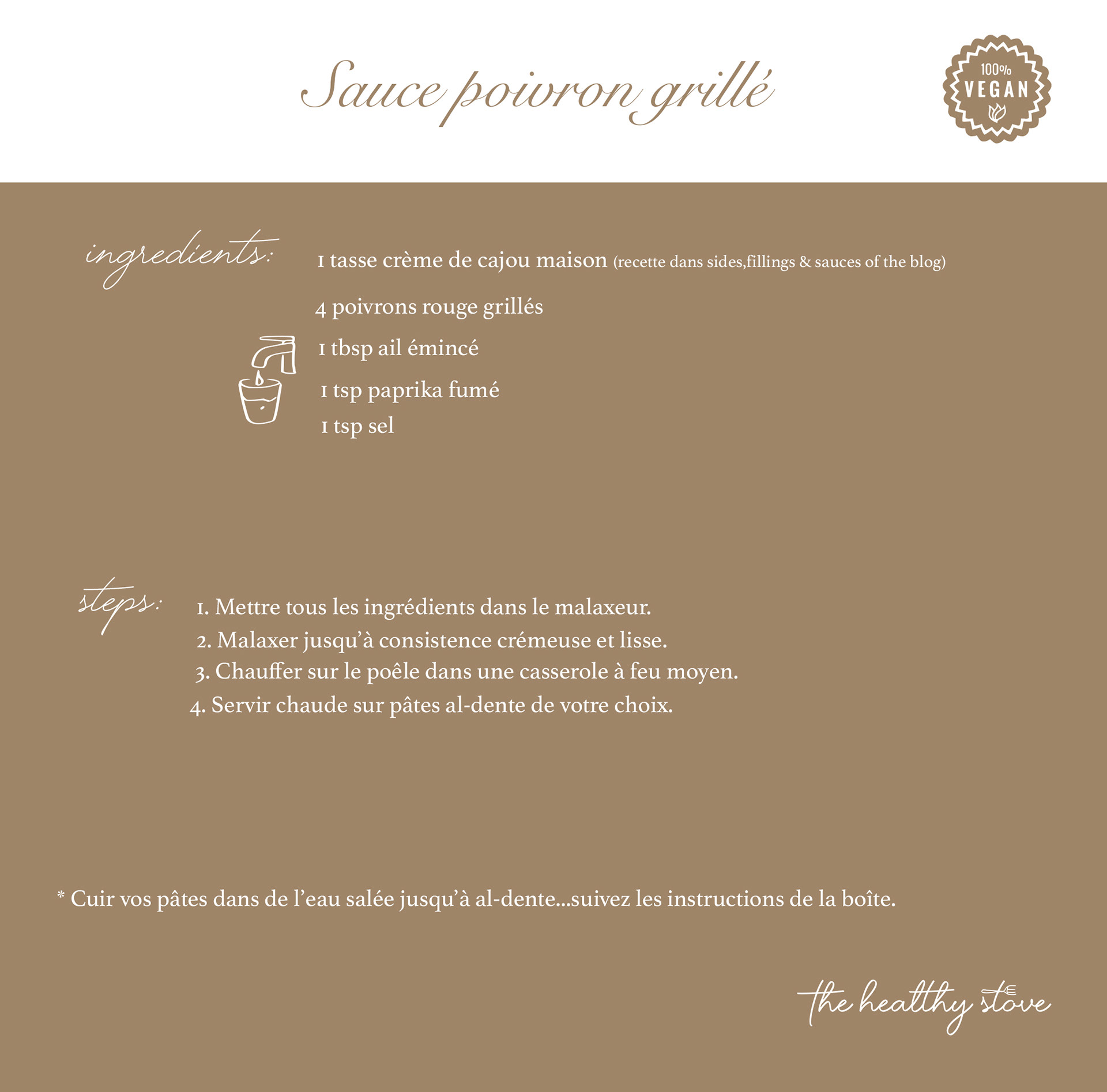 * If you make it I would love to see your work! Just tag me (
@the.healthystove
) on your recreation pictures on instagram and I would be happy to share your work on my stories.