Hi everyone ! 
In the last couple of days I've used this cashew cream in many recipes and every time I am more than pleased with the result it gives. Homemade cashew cream really brings a nice hint of nut flavour and makes everything so creamy that you'd be blown away that it isn't dairy cream !  Now I know I know you are thinking that this will be a lot more work then buying it already made right? But nope ! Running at the store to buy some vegan cream is actually more time consuming than this recipe. 
This recipe only requires 3 ingredients and a blender. Trust me this recipe will actually save you time. With this you'll never have to run to the store last minute to grab some vegan cream! Instead you'll put everything in the blender press start and make your own. 
Pssst... if you forget to soak your cashews overnight you can soak them in boiling hot water for 15 mins.
Dans les derniers jours, j'ai utilisée de la crème de cajou dans plusieurs recettes et le résultat est toujours exceptionnel sur le goût. La crème de cajou fait maison, apporte vraiment une belle touche de noix et rend les plats tellement crémeux que vous aurez du mal à croire que cette crème est végétalienne! Maintenant je sais que vous vous dites mais pourquoi la faire soit même quand je peux l'acheté déjà toute faite en magasin? C'est pas plus rapide de l'acheter chez le commerçant ? Et bien non c'est pas plus rapide ! Devoir courir à l'épicerie pour acheter sa crème de cajou prend plus de temps que de la faire soit même crois moi. 
Cette recette ne requière que 3 ingrédients et un malaxeur. Crois-moi, cette recette va en faite te sauver du temps et de l'argent. Avec cette crème vous n'aurez plus besoin de courir dernière minute chez le commerçant pour avoir de la crème végétalienne. À la place, vous allez laisser le malaxeur courir pour vous en y mettant tous les ingrédients et en appuyant sur le bouton "start". 
Pssst...si tu oublie de faire tremper tes cajous toute la nuit tu peux les faire tremper un 15 min dans l'eau bouillante.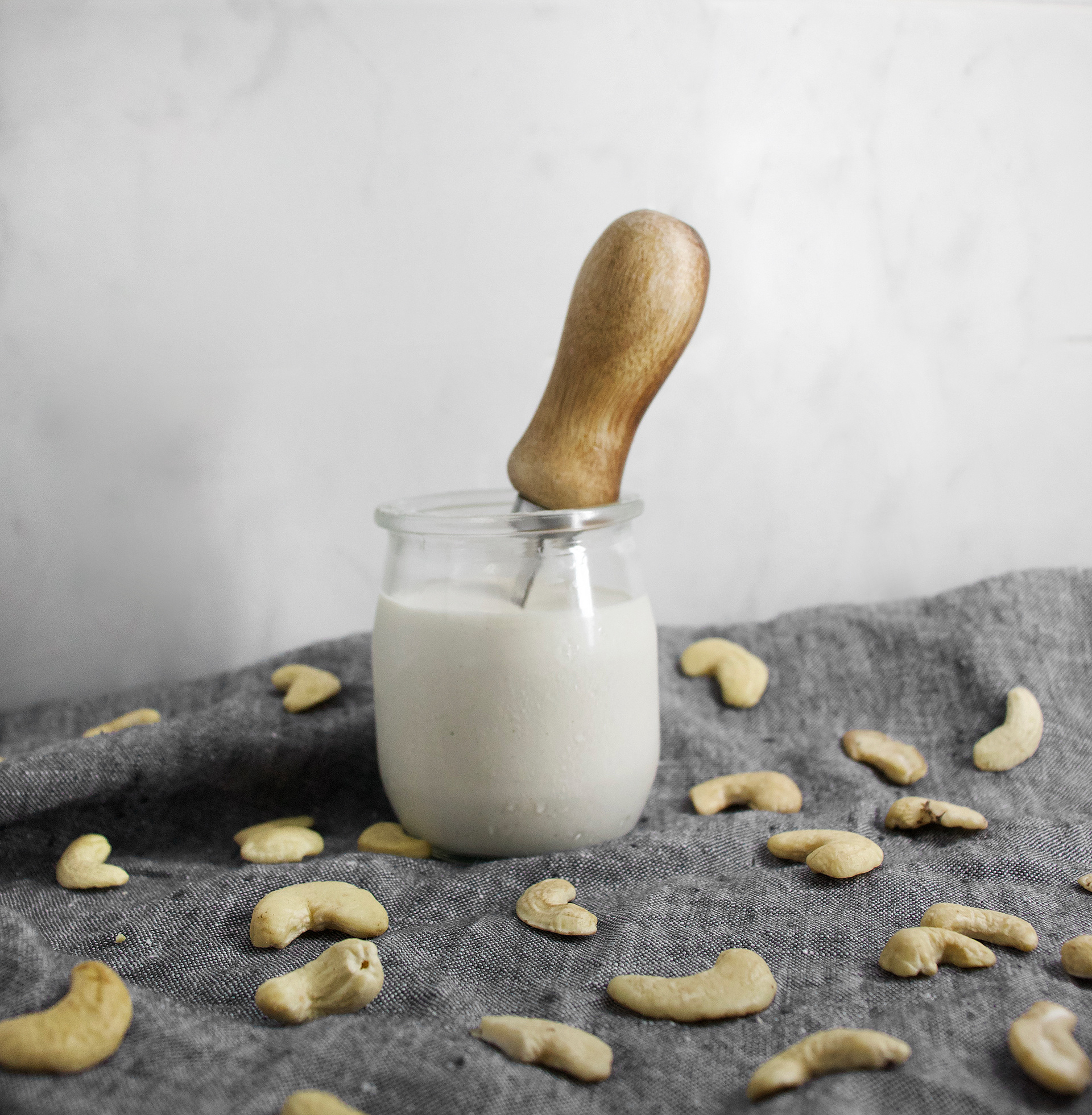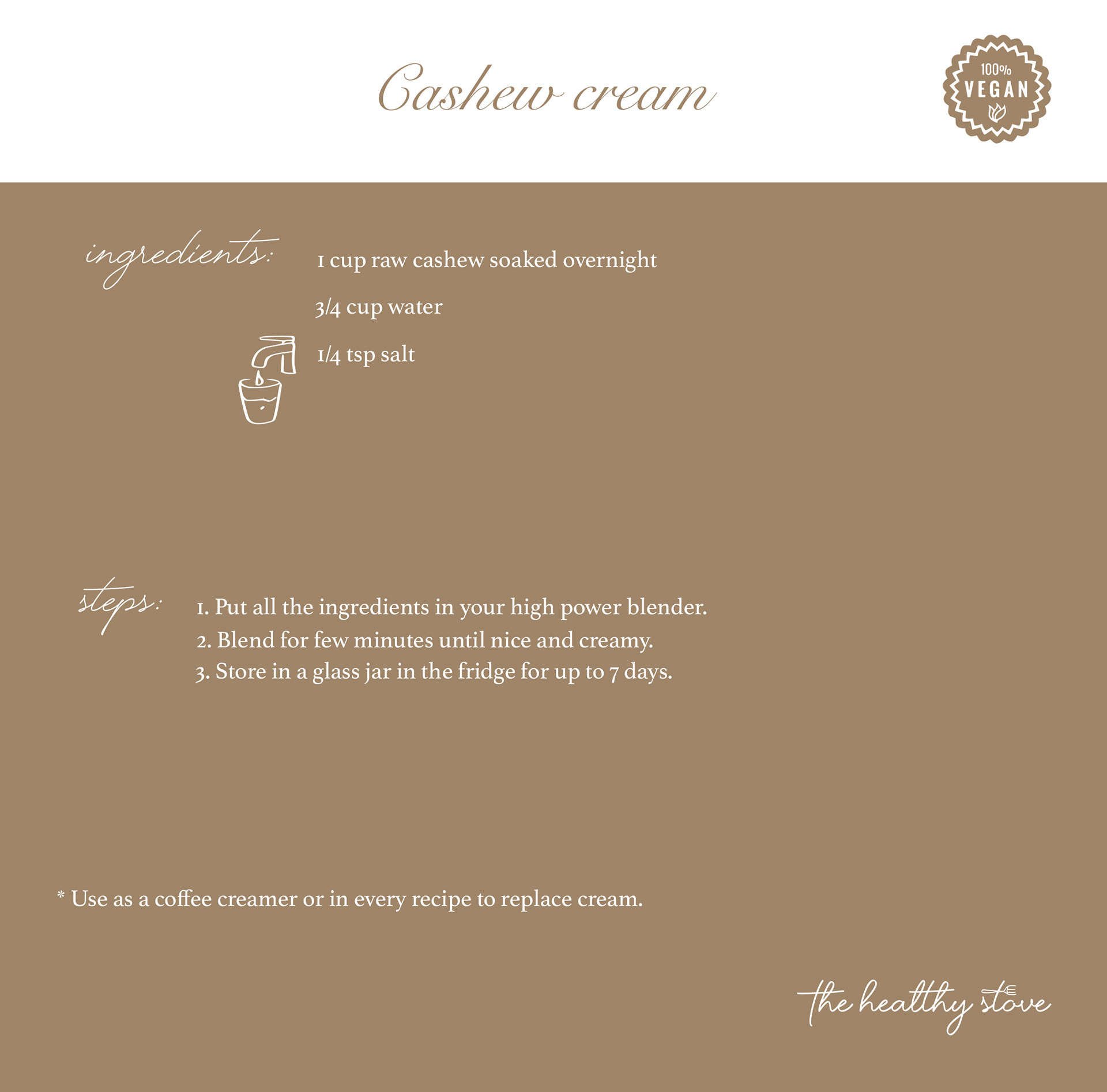 * If you make it I would love to see your work! Just tag me (
@the.healthystove
) on your recreation pictures on instagram and I would be happy to share your work on my stories.