What is more perfect for a Sunday brunch than freshly out of the oven croissant ? If you ask me, I'd say nothing beats it. For a long time I thought that croissant was something extremely hard to achieve and that I was better off buying them but this quarantine made me need to try making them myself since all the good vegan-friendly bakeries where closed. 

I won't lie the process of making them is long since it has some waiting time. But trust me that smell of the croissant freshly baking in your oven on Sunday morning is worth it. As soon as you take a bite you will forget the time it took to make them because there is seriously nothing better than a fresh warm croissant. 
I also made an almond croissant with the same dough and made some homemade marzipan to fill it with. You can find the marzipan recipe in the Sides, fillings and sauces section of my website. To make the almond version you just have to add some marzipan in the largest part of your croissant triangle before you start rolling it into a croissant shape.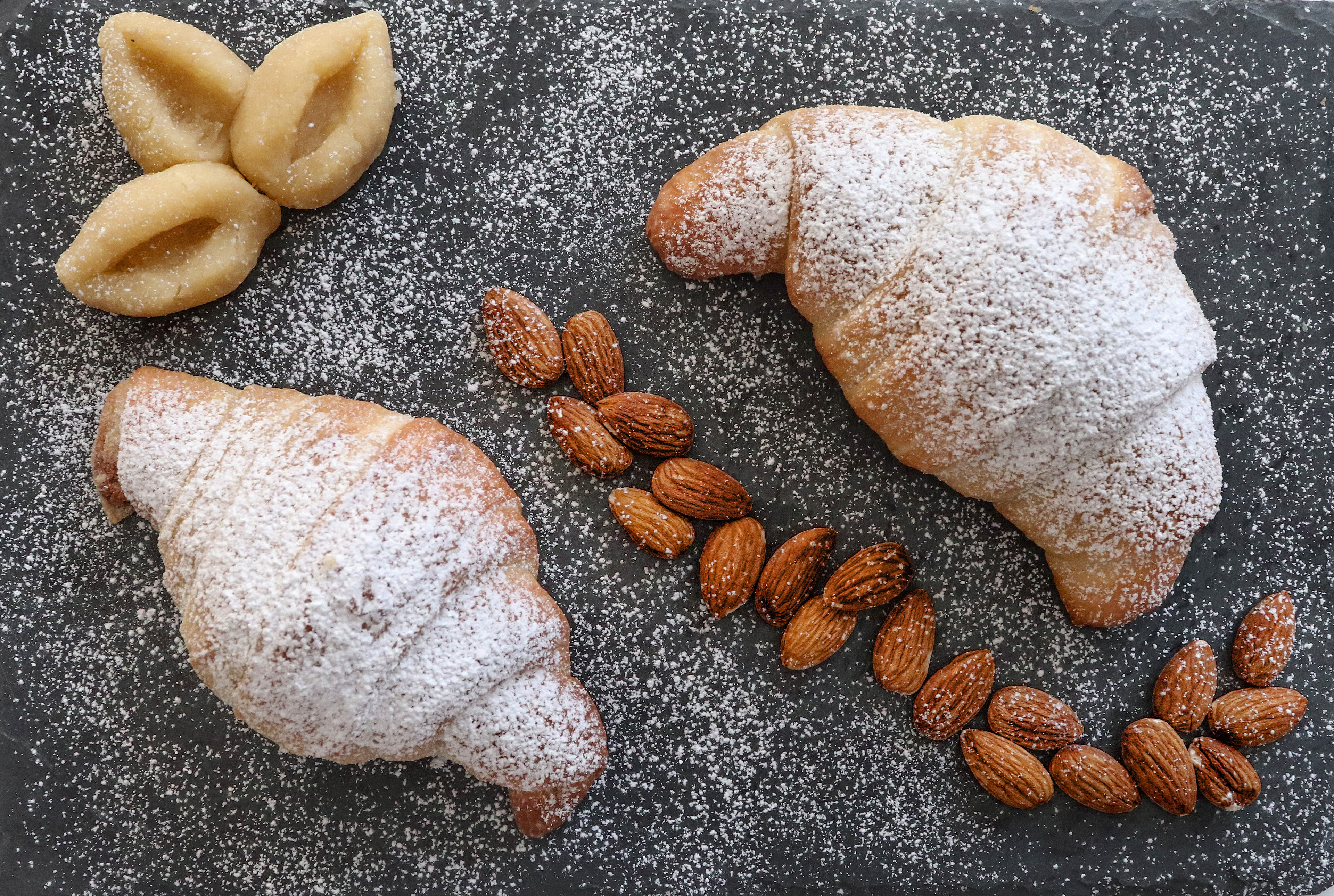 * If you make it I would love to see your work! Just tag me (
@the.healthystove
) on your recreation pictures on instagram and I would be happy to share your work on my stories.