If you are also someone with a very busy week schedule and you feel like you never have time to make a propre meal for dinner unless you run like crazy in the kitchen well you will really enjoy this recipe. This dalh looks like it takes time to make and probably many steps but don't get fooled by how it looks like. This recipe literally takes 1 sauce pan and 30min to make and that time is spent letting the dalh simmer so you can do a crap ton of other stuff while it cooks on the stove. Like you know spending some relaxing time with your husband, your kids and just your whole family. You can also take that time to clean up the house or get in some extra work that you still have to do. You could also just turn on some music and have some dance party in your kitchen. The possibilities are endless!  
Ok so now you are probably thinking : ok great Sophie but how can this take 30min and 1 sauce pan and still be delicious ? Well... the mix of tomato purée with fresh ginger, garlic and cashew cream mixed up together just makes this dish full of flavours and nicely creamy and thick. It contains some red chili powder but still is not too spicy since we use cashew cream in the dish so even if you don't handle spices too much you will be able to enjoy this dalh.
I like to pair mine with some vegan naan but you can also pair this dalh with basmati rice or chapati. 
Si vous avez aussi une semaine bien chargé de travaille et que vous avez l'impression de ne jamais pouvoir cuisiner un souper digne de ce nom sans courir partout et bien vous allez à coup sur adorer cette recette. Ce dalh semble prendre du temps et avoir plusieurs étape mais ne vous laissez pas prendre par son "look". Cette recette ne prend que 30 min et qu'une seule casserole et ce 30 min est littéralement de laisser mijoter le tout et de remuer de temps en temps. Donc, pendant ce temps vous avez plein de temps libre pour faire une tonne de choses comme passer du temps en famille, faire le ménage, finir votre travail ou encore danser sur le beat de vos chansons préféré. Les possibilités sont infinies ! 
Ok donc maintenant vous devez vous demandez: Ok super Sophie mais comment cela peut prendre que 30 min et qu'une seule poêle et quand même être un délice ? Bien... c'est que le mélange de sauce tomate, de gingembre frais, d'ail et de crème de cashew mélangé ensemble tourne cette recette en un délicieux mélange de saveur et rend le plat bien crémeux et épais. Cette recette contient de la poudre de chili mais n'est pas trop épicée puisqu'il contient de la crème de cashew qui adoucit le tout. Donc, même si vous n'êtes pas un fan de plat épicée vous allez adorer!
J'aime accompagné ce plat de naan végétalien mais vous pouvez aussi utiliser du riz basmati ou des chapati.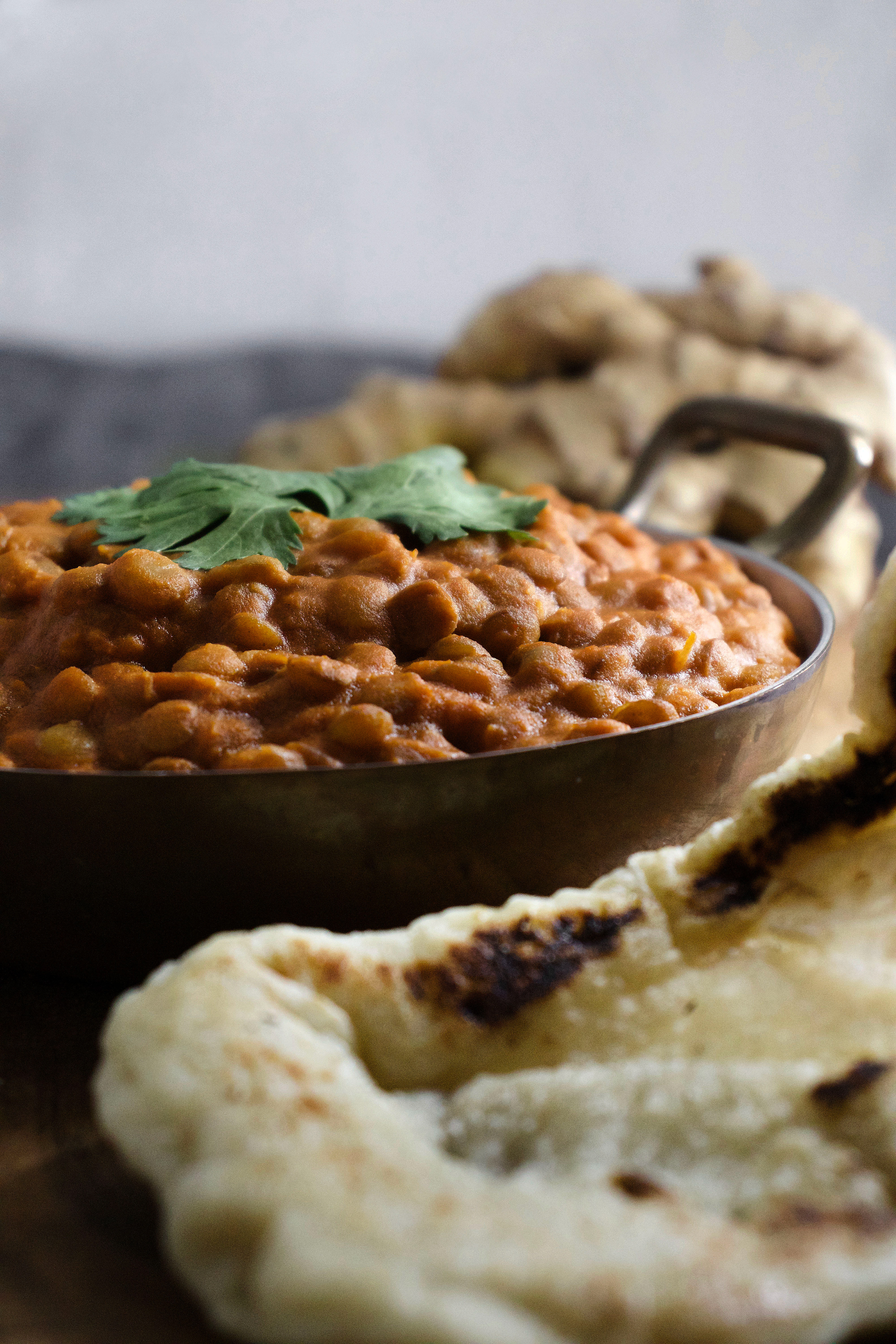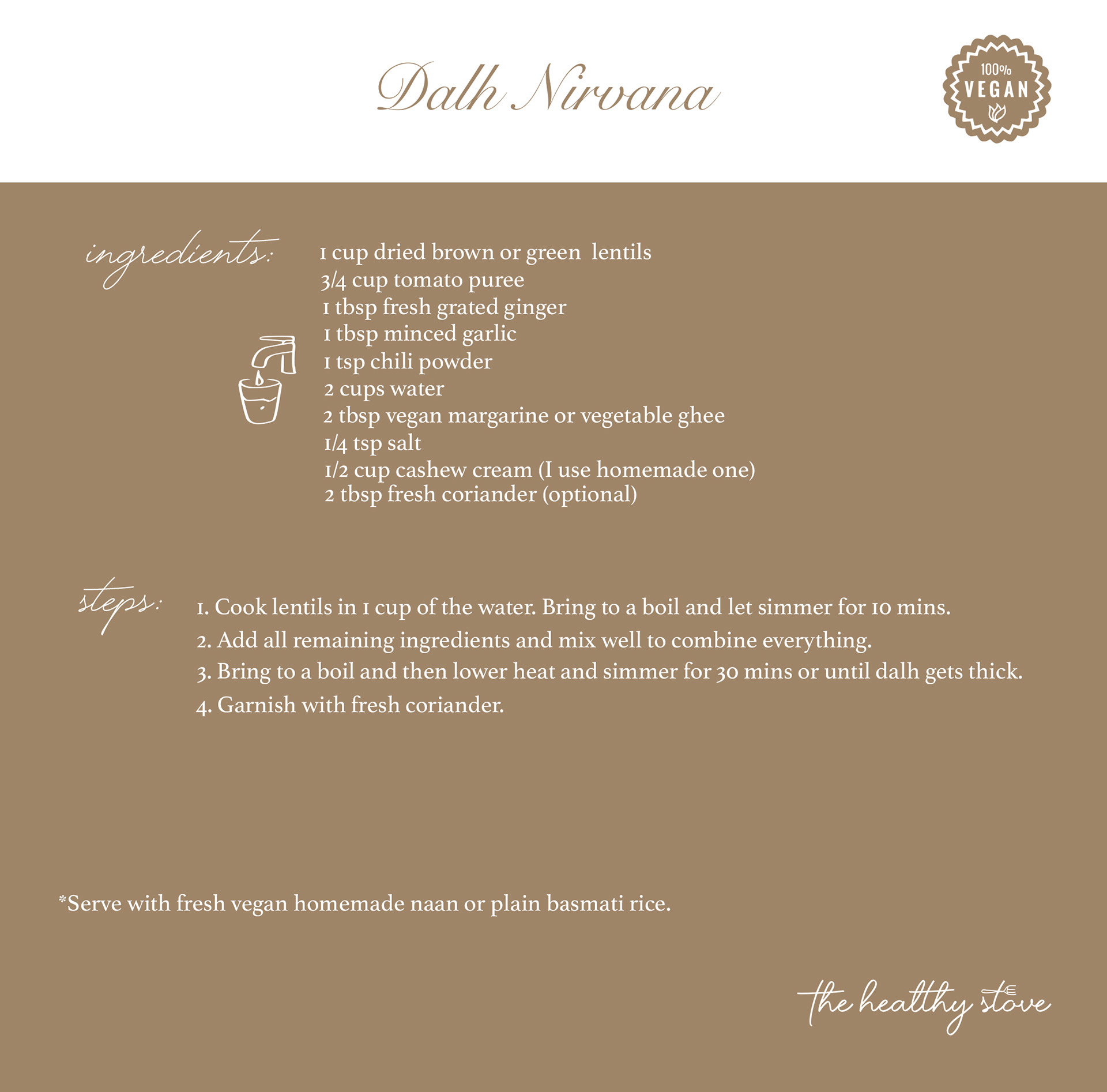 * If you make it I would love to see your work! Just tag me (
@the.healthystove
) on your recreation pictures on instagram and I would be happy to share your work on my stories.