Afternoon are definitely darker and colder now and that means I love to drink a cup of warm beverage after dinner with a decadent piece of dessert. That also means that I love anything that I can dip in my drink as well and cookies are just the perfect way to do that. Around this time of the year I crave for nutty, chocolaty things that screams comfort...warm hug or anything in between since I want warmness as much as possible. I may live in Canada but man I hate being cold. Don't get me wrong I love autumn and the colours and the crisp air but I hate being cold. 
These cookies are just the perfect ones for fall and if you are not a fan of that whole pumpkin spice madness that hits in October well you'll probably really like these ones since they don't contain any pumpkin spices. That doesn't mean they are any less autumn worthy. The chewiness of these cookies with the nutty and chocolaty taste will wrap you up in a warm hug of deliciousness that is just what you need to warm up your soul in these darker days of the year. 
They are easy to make and your entire family will love them. Trust me they are slightly addicting and you might have to hide them from the cookie monsters in your house. The peanut flavours isn't over powering and is just enough for you to know they contain peanut butter. The chocolate chips are just the right amount for them to feel very decadent without flooding your mouth of too much sweetness. In short they are the perfect balance of nutty and chocolaty dessert. Make sure not to bake them for too long if you want to keep them very chewy otherwise you may end up with slightly harder cookies. 
Give them a try, I'm sure you and your family will enjoy them. It might make this second wave of the pandemic that many of us are experiencing right now a little bit sweeter and easier to cope with. They'll make your entire house smell like a cookie shop and once you take a bite out of them they'll bring you straight to comfy town if you know what I mean. They are serious decadent, delicious, addicting, comfort food worthy and pandemic essential. Basically skip the toilet paper hunt and just bake these cookies and forget about that second wave that's hitting all of us. Pour yourself a hot cup of coffee or tea or hot chocolate and just enjoy them while taking the time to relaxing and be grateful to be healthy, have a roof over your head and have some food to put on the table. 
Les après-midi sont définitivement plus sombre et plus froid maintenant et cela signifie que j'adore maintenant boire une tasse de boisson chaude après le souper avec un dessert décadent. Cela signifie aussi que j'apprécie tout ce que je peux tremper dans ma boisson et les biscuits sont simplement la façon idéal de le faire. À cette période de l'année, j'ai envie de choses à base de noix et de chocolat qui crient au réconfort ... aux câlins chaleureux ou tout ce qui est entre les deux, car je veux autant que possible de la chaleur. Je vis peut-être bien au Canada, mais je déteste avoir froid. Ne vous méprenez pas. J'aime l'automne, les couleurs et l'air frais, mais je déteste avoir froid. 
Ces biscuits sont parfaits pour l'automne et si vous n'êtes pas fan de toute cette folie des épices à la citrouille qui frappe en octobre, vous aimerez probablement vraiment ceux-ci car ils ne contiennent pas une once d'épices à la citrouille. Cela ne veut pas dire qu'ils sont moins automnal. Le goût moelleux de ces biscuits au goût de noix  et de chocolat vous enveloppera d'une chaleureuse accolade de délices qui est exactement ce dont vous avez besoin pour réchauffer votre âme en ces jours plus sombres de l'année.
 Ils sont faciles à faire et toute votre famille les adorera. Croyez-moi, ils sont légèrement addictifs et vous devrez peut-être les cacher des monstres de biscuits dans votre maison. La saveur d'arachide n'est pas excessive et suffit juste pour que vous sachiez qu'ils contiennent du beurre d'arachide. Les pépites de chocolat sont aussi juste la bonne quantité pour qu'ils soient très décadents sans inonder votre bouche de trop de sucre. En bref, ils sont l'équilibre parfait entre un dessert aux goût de noix et chocolaté. Assurez-vous de ne pas les cuire trop longtemps si vous voulez les garder très moelleux, sinon vous risquez de vous retrouver avec des biscuits légèrement plus durs. 
Essayez-les, je suis sûr que vous et votre famille les apprécierez. Cela pourrait rendre la deuxième vague de la pandémie que beaucoup d'entre nous vivent actuellement un peu plus douce et plus facile à gérer. Votre maison entière sentira comme un magasin de biscuits et une fois que vous en aurez pris une bouchée, ils vous emmèneront directement dans une place de confort si vous voyez ce que je veux dire. Ils sont décadents, délicieux, addictifs, réconfortants et essentiels à temps de pandémie. En gros, sautez la chasse au papier hygiénique et faites simplement cuire ces biscuits et oubliez cette deuxième vague qui nous frappe tous. Versez-vous une tasse de café ou de thé ou de chocolat chaud et savourez les tout en prenant le temps de vous détendre et d'être reconnaissant d'être en bonne santé, d'avoir un toit au-dessus de votre tête et d'avoir de la nourriture à mettre sur la table. 
Restez en sécurité mes gourmand(e)s !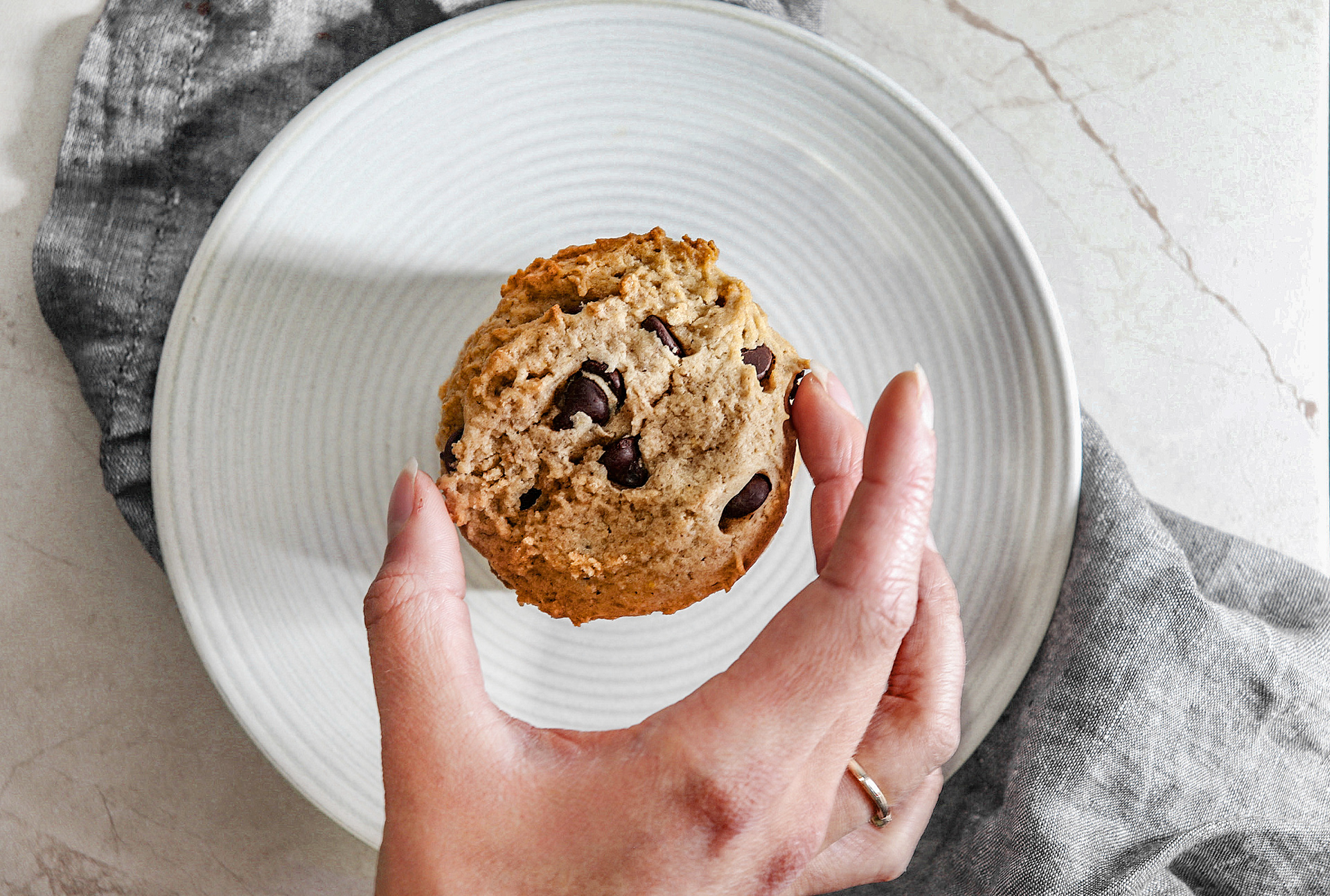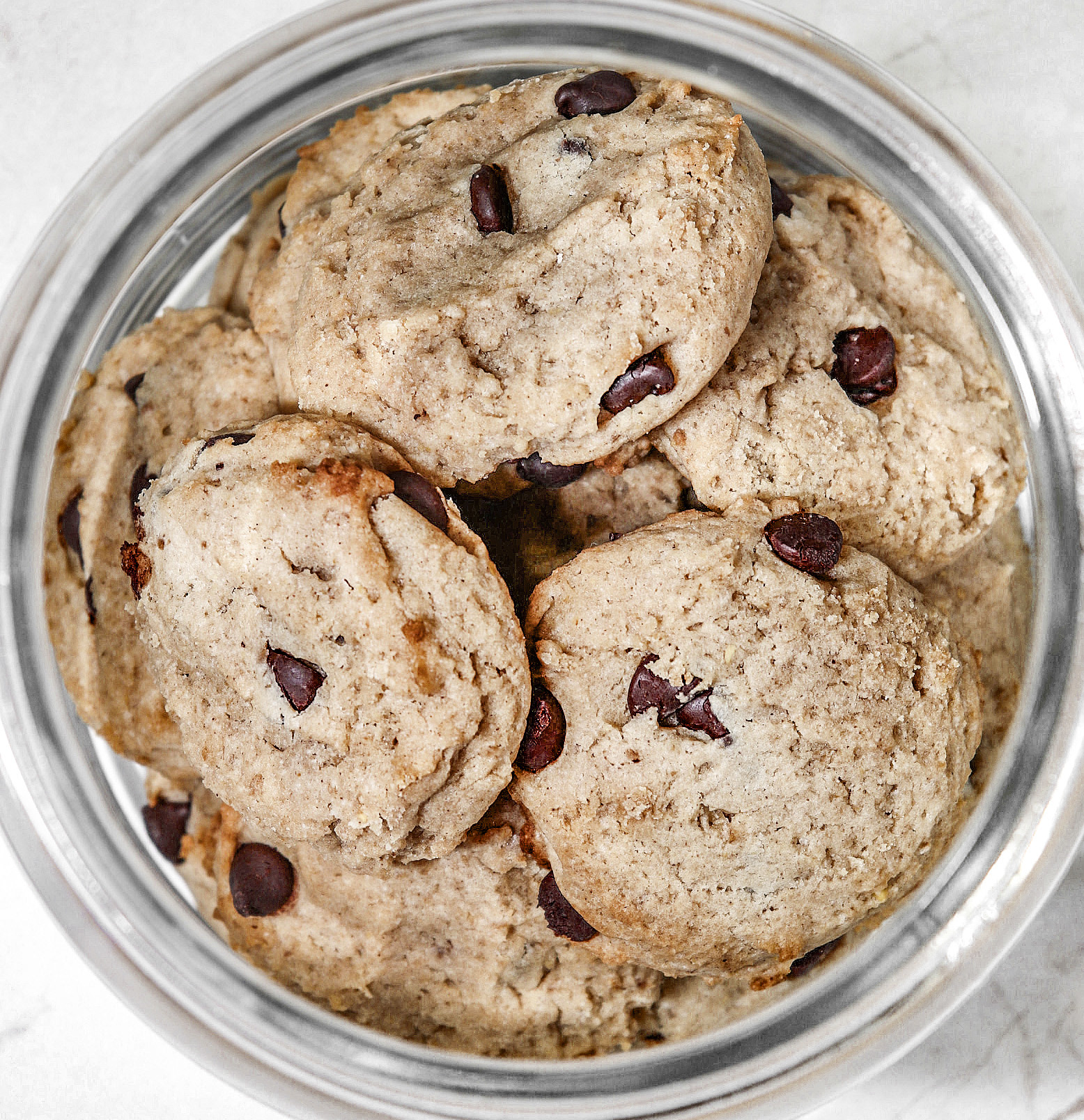 * If you make it I would love to see your work! Just tag me (
@the.healthystove
) on your recreation pictures on instagram and I would be happy to share your work on my stories.